The American University of Paris does more than provide an American-style university education in Paris. Our global liberal arts heritage drives us to offer an academic experience that inspires over 1200 students, representing a record 110 nationalities and 65 languages, to cross cultural, national, ethnic, religious and linguistic boundaries in the AUP classroom and beyond. Our faculty of 35 nationalities uses its research and practice to fuel thought-provoking conversations in intimate and collaborative classroom settings, where you will explore different academic disciplines from a variety of perspectives. You will be given every opportunity to connect your learning to professional and real-life settings in Paris and beyond, with a global liberal arts education that will help lead you to a fulfilling career or further study around the world.
---
Stephen W. Sawyer is the Ballantine-Leavitt Professor of History and Director of the Center for Critical Democracy Studies. Sawyer came to AUP from the University of Chicago center in Paris and the Ecole Normale Supérieure-rue d'Ulm where he was lecturer in the final years of his dissertation. After receiving fellowships from the EHESS, Fulbright, and Sciences Po, Sawyer served as part-time assistant to Pierre Rosanvallon at the Collège de France. A specialist in political history and theory, Sawyer earned his PhD at the University of Chicago. He has served on the editorial board of the Annales. Histoire, Sciences Sociales and as the Associate Editor for its English version since 2012. In 2014-15, he was named inaugural Neubauer Collegium Fellow at the University of Chicago. Appointed Directeur de publications of The Tocqueville Review/La Revue Tocqueville in 2014, he founded the online platform Tocqueville21 in 2017. In 2018-2019, he was named research fellow at the Center for Advanced Study in Behavioral Sciences at Stanford University. In Spring 2020 he was invited Kratter Visiting Professor to the History Department at Stanford University.
---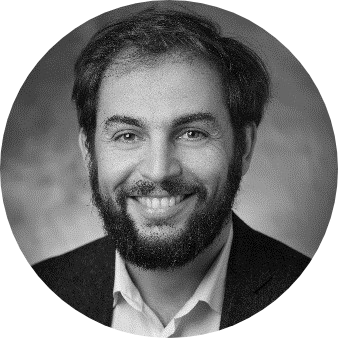 Dr. Roman Zinigrad is Assistant Professor of Law at the American University of Paris and is the coordinator of the AUP History, Law & Society undergraduate program. He is a Fellow of the AUP Center for Critical Democracy Studies (CCDS) and a Fellow of the Sciences Po Law School Human Rights Clinic. He specializes in constitutional law and theory, comparative constitutional law, and law and education. Roman's research interests include law and religion, international human rights law, and children's rights. He has published on the right to education, parental rights, constitutional law, and legal aspects of the French approach to radical violence.
Roman received his J.S.D. degree from Yale Law School. He also holds an LL.B. and M.A. (Phil.) from Bar-Ilan University in Israel, as well as an LL.M. from Yale Law School. Before his graduate studies, he clerked with Honorable Justice Salim Joubran at the Israel Supreme Court.
---